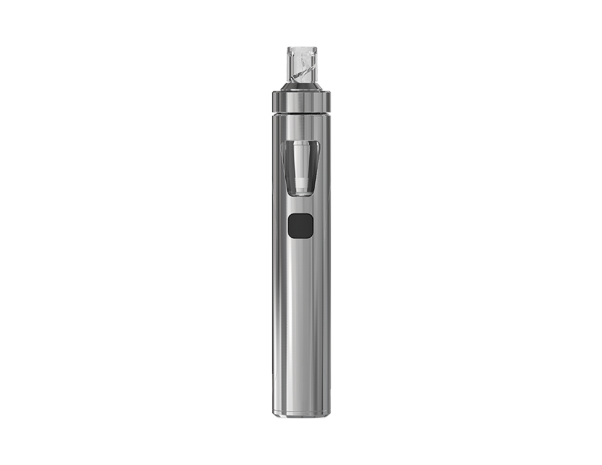 Joytech Ego AIO
Joytech is proud to introduce a compact starter kit called the eGo AIO (All-in-one) designed for beginners or users looking for a new lightweight setup. Joye eGo AIO features a tank and a built-in battery also know as the "All-in-One" design. This "All-in-One" design combines a very slim compact shape with the very convenient battery and tank combo.
The Joye eGo AIO features the Leak-Resistant Cup technology from the Cubis and adds a child-lock feature. The tank is also conveniently filled from the top. The built-in battery has a capacity of 1500mAh and comes in various colors. The Joye eGo AIO can be charged via Micro USB Cable which is included. You can also adjust the indicator light to either red, yellow, green, blue, indigo, white, or purple to match your own personal style and preferences.
The Joye eGo AIO "All-in-One" Starter Kit is perfect for beginners looking to start vaping without being overwhelmed. The eGo AIO features a simple to use one-button design and includes almost everything you need to get started.