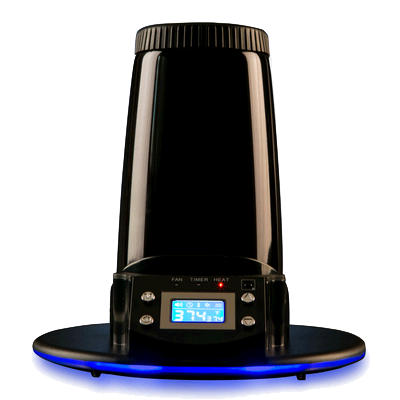 ARIZER EXTREME Q VAPORIZER
The Redesigned and Reengineered Arizer Extreme vaporizer with a focus on even higher quality, improved performance, and longevity! Enjoy the experience of multiple methods of vaping with this truly all-in-one device.
FEATURES
New Quiet Fan, Forced Air with Multiple Speeds (77% Quieter than the Extreme)
Midnight Chrome Finish
Whip or Balloon option
Glass on Glass Vaporization
New 'Midnight Chrome' Finish
Cooler, more compact design
Now with THREE Year Waranty
New clear view backlit LCD Screen
Now with 'fast heat' ceramic heating
Precise temperature control, now with triple heat sensors
Redesigned with Solid State Circuitry
50% more energy efficient
Canadian made
INCLUDED
1 x Extreme Q Multi-Purpose Heater
1 x Power Adapter
1 x Remote Control
2 x Glass Cyclone Bowls
1 x Glass Aromatherapy Dish
2 x Interchangeable Glass Whip Mouthpieces
1 x Glass Stirring Tool
1 x 3' Whip (Silicone)
1 x All-Glass Mini Whip
2 x Balloons with Frosted Glass Mouthpieces
1 x Spare Flat Screen
1 x Spare Dome Screen
1 x Sample Aromatic Botanicals
1 x Owners Manual
TEMPERATURE SETTINGS
The Extreme Q temperatures can be displayed in Celsius or Fahrenheit.  Precise digital temperature controls are adjustable in 1-degree Celsius increments with a full temperature range of 50° C - 260° C (122° F - 500° F).  Temperatures can be changed easily at any time with the buttons on the unit and the Remote Control.
Additional Info:
Heating element: Ceramic
Dimensions: 6" x 6" x 7.5"(15cm x 15cm x 19cm)
Heat up time: 2 minutes
Works with 100-240V (will work in any country)
Newest 2016 Model
3 year warranty
Enjoy your aromatic herbs with this powerful vaporizer!