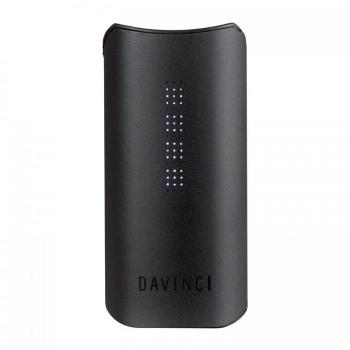 Davinci IQ
Taste the Difference 
With the IQ's mouthpiece, we have elevated purity levels for flavor. Using a 100% ceramic zirconia air path and only the highest quality materials, the mouthpiece allows the user to draw out the purest flavor you'll ever taste from a vaporizer.
Staying true with our innovative legacy on perfecting the purest flavor a vaporizer can produce, the IQ is definitely one of the best vaporizer you can get your hands on.
Smart Path Technology 
The IQ's Smart Path Technology allows the user to select 4 different temp settings which lets the device automatically set the best temperature for your vaping sessions. Pick a setting, use it and enjoy – it's that simple and smart.
Following our pursuit for perfect vapor, the IQ also is the only vaporizer that combines 3 different functions – Smart Path mode, Precision mode and Boost mode. All 3 modes guide the user through a tailored vapor experience or to let them craft their own.
Blue Tooth App Integration 
The IQ is an app-enabled device that allows the user to have full control over their sessions. You would be able to track your Smart Path usage and see other important information of your device.
The app help extends the capabilities of your IQ which makes it more powerful and smarter. Have you seen a vaporizer turn on by using your phone? You do now with the IQ.