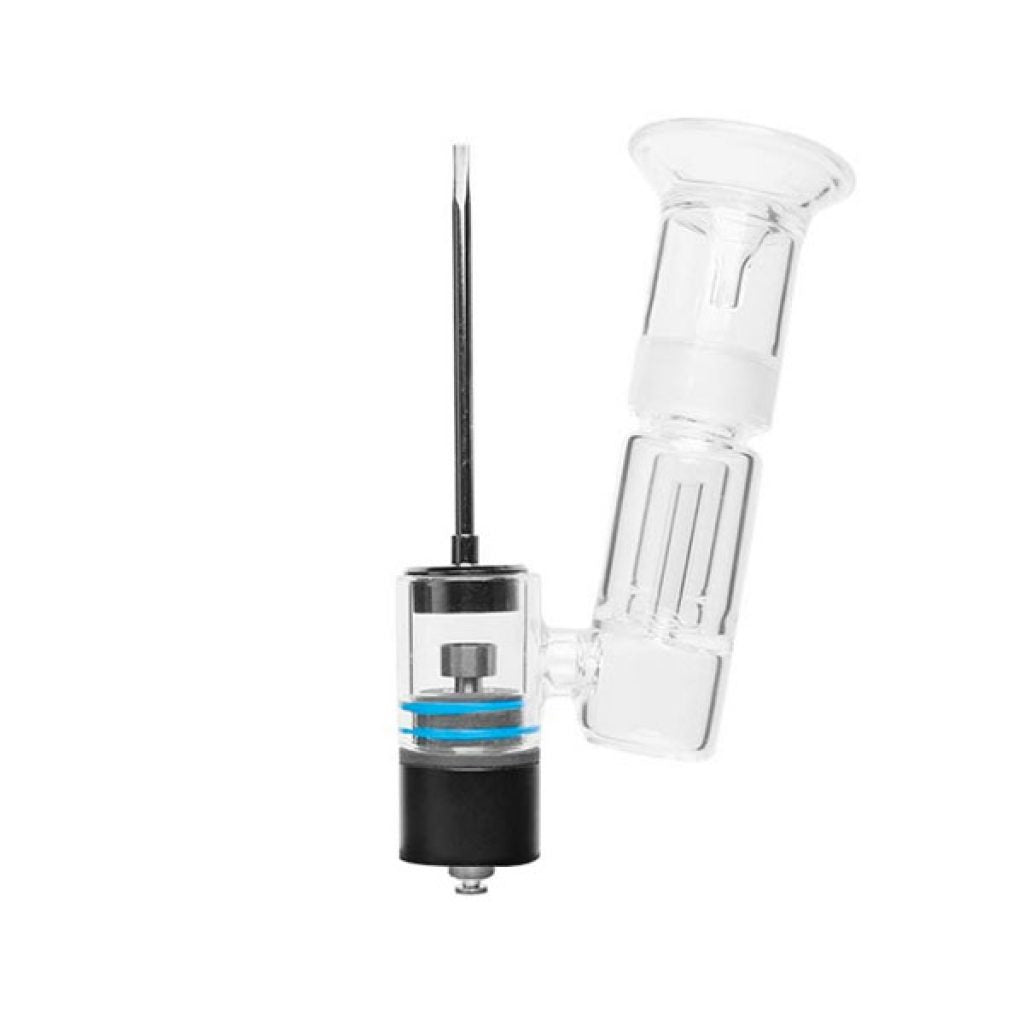 Dr. Dabber 510 Boost eRig Mod Attachment
The heating element from the revolutionary Dr. Dabber Boost is now universal. The Dr. Dabber Boost mod attachment fits any battery with a 510 threading, which includes most mod batteries. Attach the Dr. Dabber Boost Mod Attachment to a compatible battery (not included), fill the glass unit with water and you are ready for your portable dabbing experience. We recommend a variable voltage battery under 45W.
PLEASE NOTE: Mod batteries with a 10 second cut-off time will not reach the optimal temperature within one cycle, so we recommend a battery without a cut-off. If you are using a battery with a 10-second cut-off it will require several cycles to heat to optimal temperature. The Dr. Dabber Light or Ghost battery will fit this unit but they are NOT RECOMMENDED as the power rating is too low for this application. This unit will not function properly with the Ghost or Light battery.

MOD BATTERY NOT INCLUDED 
What's Included:
1 x Boost Mod Attachment
1 x Titanium Nail
1 x Ceramic Nail
1 x Quartz Nail
1 x Boost Glass Attachment
We recommend a variable voltage battery rated at 30W to 100W. Battery is NOT included with this item.